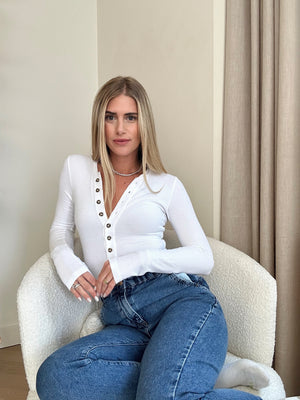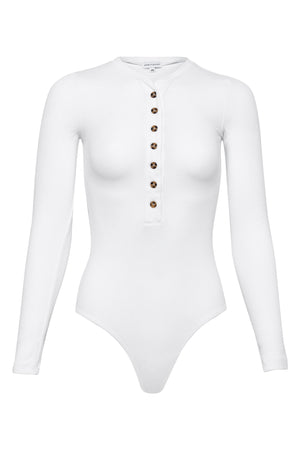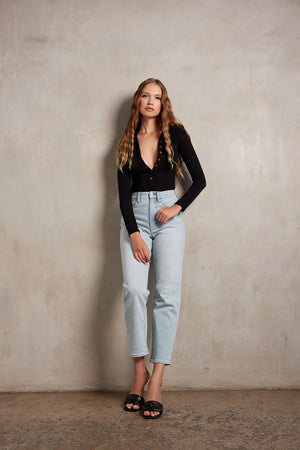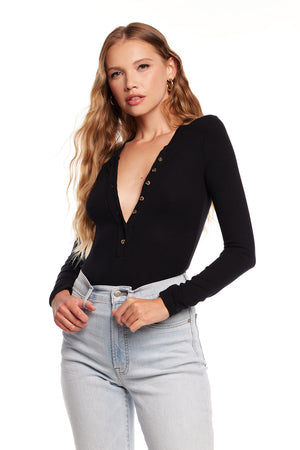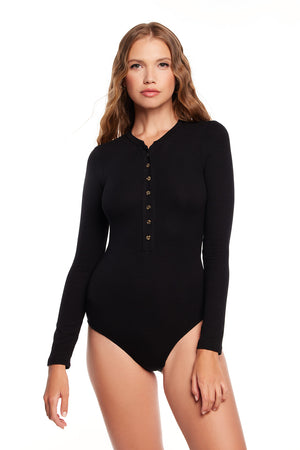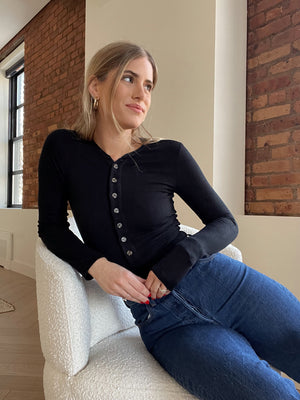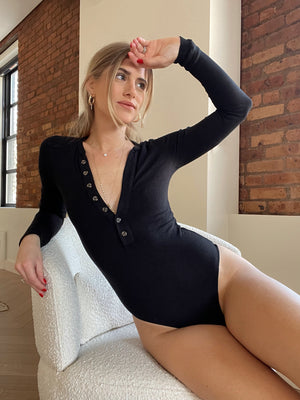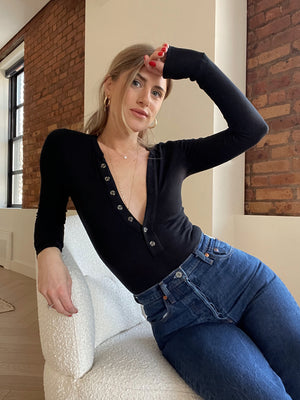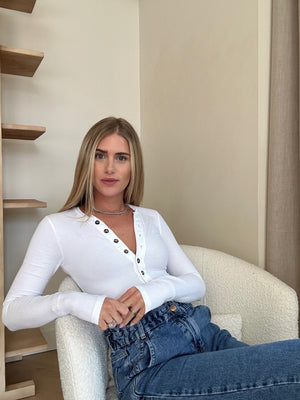 Button me up or button me down. Wear this bodysuit to work or wear this bodysuit on a date. Say hello to...
Learn more
The Best T-Shirt Bodysuit, ever.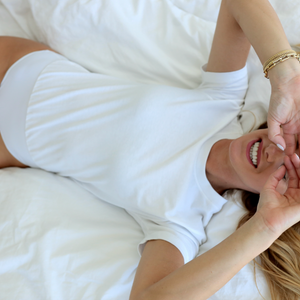 THE BOXY TEE
There's no other bodysuit quite like it.
WHY CUSTOMERS LOVE AMBITIONIST:
I just wanted to say that I honestly cannot rave enough about this bodysuit!!! I bought the white tank, definitely have curves, and you have no idea how confident I feel it in!! Never in a million year did I ever thought it would be this comfortable either! Thank you SO much! Can't wait to order EVERYTHING! You forever have my business! ♥️
Briana L.
I ordered the black bodysuit in small and I looooove it so much. It's so comfortable and I somehow don't get the wedgie feeling I get with other bodysuits... no idea how you managed that, but seriously 👏🏻👏🏻👏🏻
Katie L.
I am OBSESSED with the bodysuit. I'm 5'6 and approx 200 lbs- these guys are not normally flattering on me, but yours is slimming while SO comfortable. Will be ordering more and I've told all my friends. THANK YOU!
Nicole H.
Shipping was extremely fast, the quality is AMAZING, and seeing "ambitionist" on the tag is just surreal.
Christine G.
I know you've been asked a lot about extending sizes so just wanted to share my side as an 14-18 sized girl. I ordered the black xl deep v neck and am obsessed! It shows off curves I never knew I had! I know sometimes women tend to go for larger sizes but like I said I'm usually a size 14-18 depending on the brand and 5'5. The xl fits so perfectly and gives me so much confidence.
Ali B.
The absolute best bodysuit i've ever owned! 5.5 months pregnant and i'm going to live in it!!!!
Diana M.
Literally never wore a bodysuit in my life and this is amazing. And thought the thong part would be uncomfortable, but isn't at all. Seriously it's amazing.
Nikki F.
I have so many Ambitionist bodysuits already and can't wait to get the new ones!!! Yours are the first bodysuits to ever fit me well and be comfortable! THANK YOU!
Rachel M
Breathable enough for summer. Warm enough as a layer for winter.
Every New Yorker Ever
(we may be bias, but you won't know till you try)
I am OBSESSED. I'm 6 ft tall with 38DD and my size can fluctuate between 16-18, and it fit like a glove! I have a really long wingspan and this is the first time ever that arms have been long enough for me on a bodysuit. It's the only bodysuit I've worn that doesn't show unflattering bra lines. Ordering an XL is a wild card for me and often times they're thongs they can be way too short in the torso and uncomfortable, but this is SO comfortable I'm in love.
Alicia R
Say hello to the lightest hoops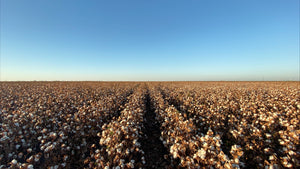 MADE ETHICALLY IN LOS ANGELES

100% American Grown Cotton

Non-Toxic Dyes & Sustainable Harvesting

Free U.S. Shipping & Returns

Reusable Packaging